Who are we?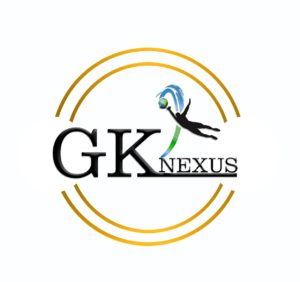 We are an online Goalkeeping resource, creating unique content with our team of UEFA A Licensed Goalkeeper Coaches, to improve Goalkeepers and Goalkeeper Coaches all around the world.
GkNexus is not just for Goalkeepers or Coaches beginning their journey in between the sticks, it's not just for those at the top elite level either, GkNexus is for anyone who is even remotely interested in learning about the Goalkeeping position. 
People who follow our page include:
Active Goalkeepers

Goalkeepers who have hung up their gloves

Goalkeeping Coaches

Outfield football Coaches

Parents of Goalkeepers

Football fans

Journalists
You get the picture. EVERYBODY likes the look of a top bin save, right? That's why they all come here.
If you are an aspiring Goalkeeper of Goalkeeper Coach, then our Members Area is catered around developing and mentoring you, to advance your Goalkeeping knowledge and skill set. We have 100's of paying members, you should definitely come and check it out.
So, if you want to improve your Goalkeeping knowledge and performance- great!
If you want to advance your coaching skills- fantastic!
If you want to pass the time by watching our videos whilst on your lunch break in work- 'dive' in!
Heck, even if you want to impress your mates down the pub with your new found Goalkeeping knowledge, excellent, jump on board!
Every day we chat with our followers on our social media pages, as we post the latest global Goalkeeping news. Come join in with the chat and see what we're all about.
Subscriber List
Join 100's of other Goalkeeping enthusiasts and be the first to know when we upload one of our cool videos, record a new podcast, write a new blog...basically, post something awesome.
Don't worry, your email address is in 'safe hands' with us.
You will receive a welcome email from us straight away, if you do not receive it, please check your spam folder. Once you move our email from your spam folder into your inbox, you won't miss out on any future emails again.