Ultimate Goalkeeper Coach education platform
Birmingham United Kingdom, February 2019
Do you know a young Goalkeeper who would LOVE the opportunity to enjoy a full day of coaching with our GkNexus Goalkeeper Coaches?
Or, perhaps you're a Goalkeeper Coach and would relish the chance to watch our Coaches in action, when working with young Goalkeepers?
Well, we have great news, as we are coming to Birmingham in February with our team of Coaches, for an event like no other.
What can you expect from the event?
Practical Goalkeeping coaching sessions, carried out with our team of professional Goalkeeper Coaches
Theory Goalkeeping presentations, as delivered by our team of highly experienced Goalkeeper Coaches at conferences all over the world
FREE Uhlsport Goalkeeper equipment, with an additional DISCOUNT code
Guest appearances from professional Goalkeepers
The opportunity to learn and develop within a truly unique Goalkeeping environment
Eric Steele
Ex Man Utd Goalkeeper Coach under Sir Alex Ferguson. Also ex Man City, Derby County, Middlesbrough, Aston Villa and current England FA Coach educator.
The man who signed David De Gea for Man Utd, appropriately nicknamed the 'Guru' by the #Gkunion, due to his knowledge & experience in the Goalkeeping profession.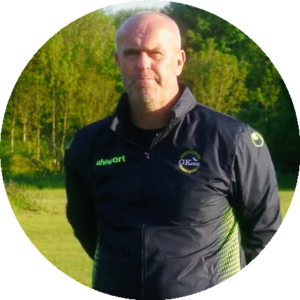 Tony Elliott
Birmingham City Women Goalkeeper Coach/Head of Academy & author of 'A modern approach to Goalkeeping'. Ex Man City & Liverpool Goalkeeper coach.
Experienced across 6 formats of football, including: Mens, women's, cerebral palsy, blind & futsal. Forever sprinkling his infamous Goalkeeping 'gold dust'.
To register your interest in this fantastic opportunity, please enter your details below and we will be in touch.