To improve the Goalkeeper, we must first improve the coach
For some time now, we've been quizzed by multiple clubs and organisations from all over the world, on whether we offer a program for multiple users to sign up and enjoy the content within our members area.
We've spoken to major organisations in the USA, Europe and also some english Premier League clubs, as they were keen to sign up the goalkeeping staff to further their education online, with our platform.
Until now, this wasn't an option, but we're delighted to now be able to change that, as we launch our new 'Club Membership Program'.
Launching soon, is our unique 'Club Membership Program', which will allow us to work closer with clubs and organisations from all over the world, who wish to have all of their staff utilise our popular platform, to enhance their skill set.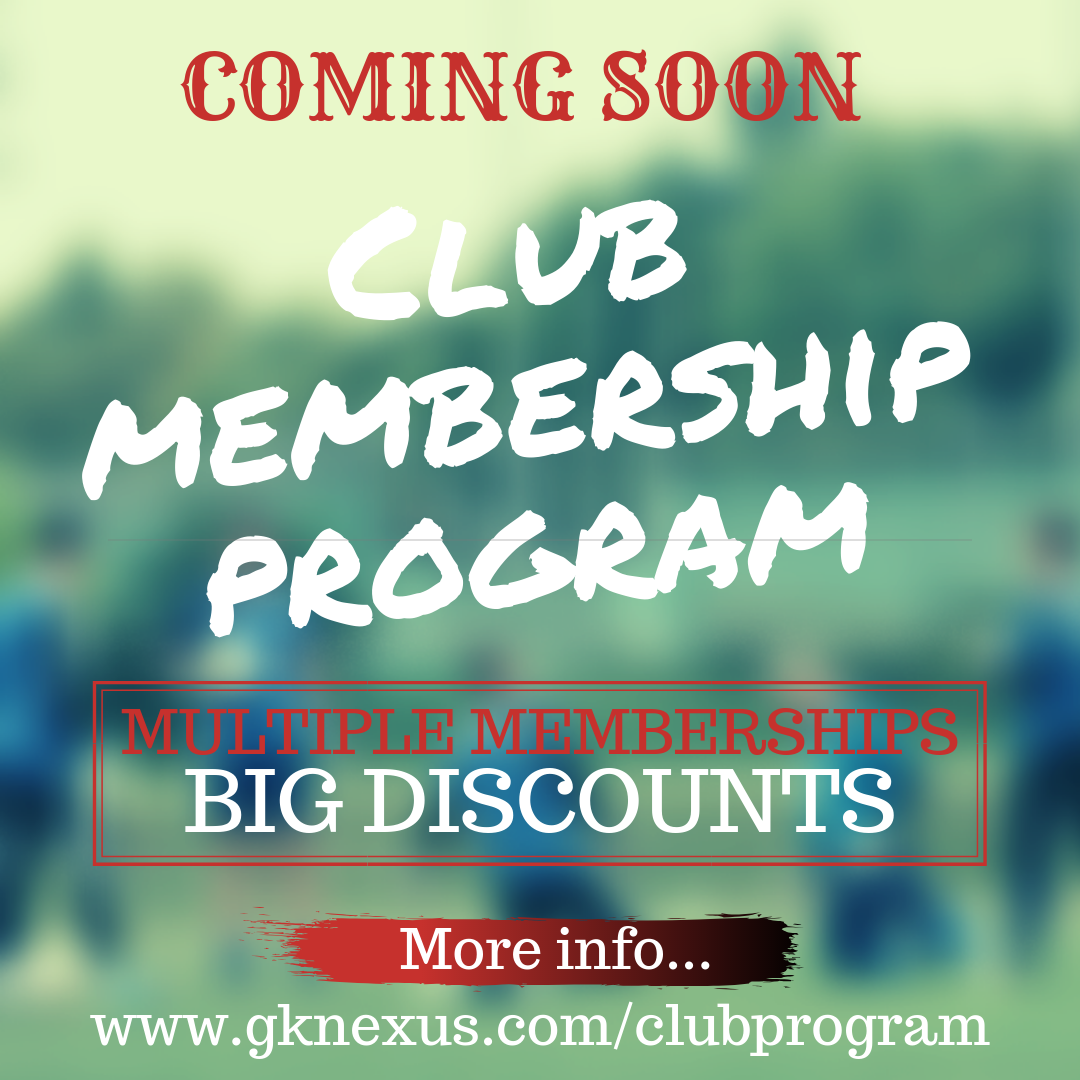 All of your coaches will be given their own unique GkNexus members login profile, which will allow them to enjoy our popular platform every week, alongside our network of worldwide coaches already on the platform.
Our 'club partners' will also be able to enjoy:
A heavily DISCOUNTED membership
Confidence, that staff are being educated from some of the best goalkeeper coaches in the world
A 'hub' for their coaches to discuss ideas and share experiences
Monthly interactions from our coaches, specific to the club/organisation
Ability to secure our coaches for 1 day education events
To find out more about how you can become involved in our 'Club Partnership Program', please get in touch by clicking 'here'.
who creates our fantastic content
Eric Steele
Ex Man Utd Goalkeeper Coach under Sir Alex Ferguson. Also ex Man City, Derby County, Middlesbrough, Aston Villa and current England FA Coach educator. The man who signed David De Gea for Man Utd, appropriately nicknamed the 'Guru' by the #Gkunion, due to his knowledge & experience in the Goalkeeping profession.
Thomas Schlieck
Current Borussia Dortmund Head of Goalkeeping Development and former Goalkeeping coach at Bundesliga sides RB Leipzig and Schalke 04. Thomas has worked within the Bundesliga for 9 seasons and has been responsible in developing youth Goalkeepers at European giants, Borussia Dortmund, since 2015.
Phil Wheddon
Fist team goalkeeper coach at Philadelphia Union and ex USA National Men & Women's Gk Coach, with Gk Coaching experience at FIFA World Cup's and the Olympics. We know, pretty impressive, right? Having worked with Goalkeepers such as Tim Howard, Kasey Keller & Hope Solo, we simply could have no one better to head up our GkNexus USA expansion.
Neil Cutler
Aston Villa first team goalkeeper coach and one of the most sought after coaches in the Uk, working with internationals like Tom Heaton. Neil has transitioned into one of the most sought after goalkeeper coaches in the Uk. Neil shot to 'fame' with the #Gkunion, with his excellent videos with the Walsall goalkeepers and now carries out his daily duties.
Andy Quy​
First team goalkeeper coach at Brentford, he has worked at the top level of English football for nearly 20 years, as well as being a highly respected coach educator for the England FA.
Andy has worked with some of the best goalkeepers of the Premier League and on the international stage, including Jack Butland, Asmir Begovic and Thomas Sorensen.
Join 1000's of other Goalkeeping enthusiasts and get access to our free goalkeeper resources, created by some of the best goalkeeper coaches in the world. 
Don't worry, your email address is in 'safe hands' with us.
You will receive a welcome email from us straight away, if you do not receive it, please check your spam folder. Once you move our email from your spam folder into your inbox, you won't miss out on any future emails again.